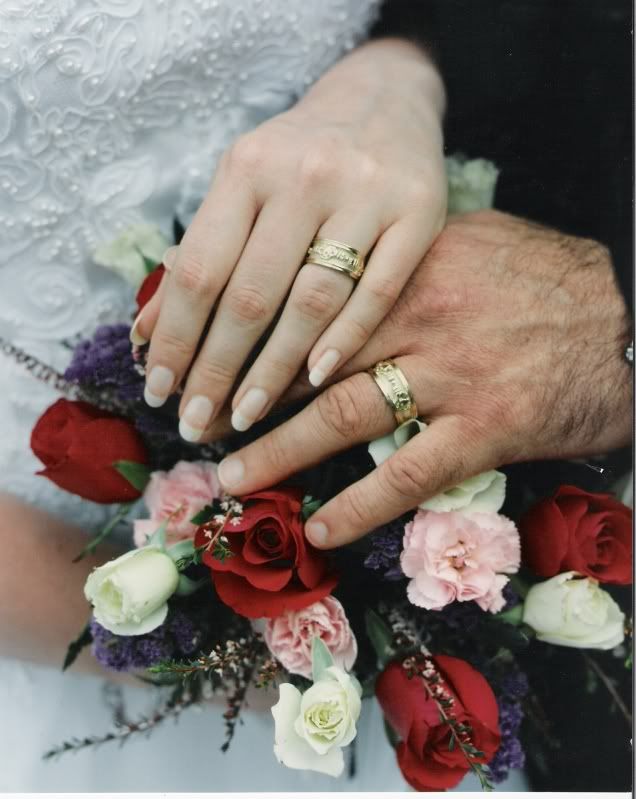 Today is my and my husband's thirteenth wedding anniversary. It really doesn't seem like it has been that long. James never thinks so either as he jokingly say things like "We've only been married a couple of years, right?" I think that is very sweet! We had a Celtic themed wedding and our wedding bands have the Irish Claddagh on them.
I have wonderful memories of that day but it now that so many years have passed it is also touched with a bit of sadness remembering the loved ones that were there who are no longer with us including both my grandparents, two Aunts, and my boss at the time. They will always be remembered.
We were married on the grounds of the
Settler's Inn
In Hawley PA. Looking at their website I see it has changed quite a lot in the last thirteen years, but is still beautiful.
This in one of my favorite photo's of us taken in the sitting area of the lobby. Oh to look 24 again!
Tonight we are going out for dinner at a new sushi restaurant in town. I hope
it's good! Next month when my family comes for a visit we will have a little party with cake and champagne.